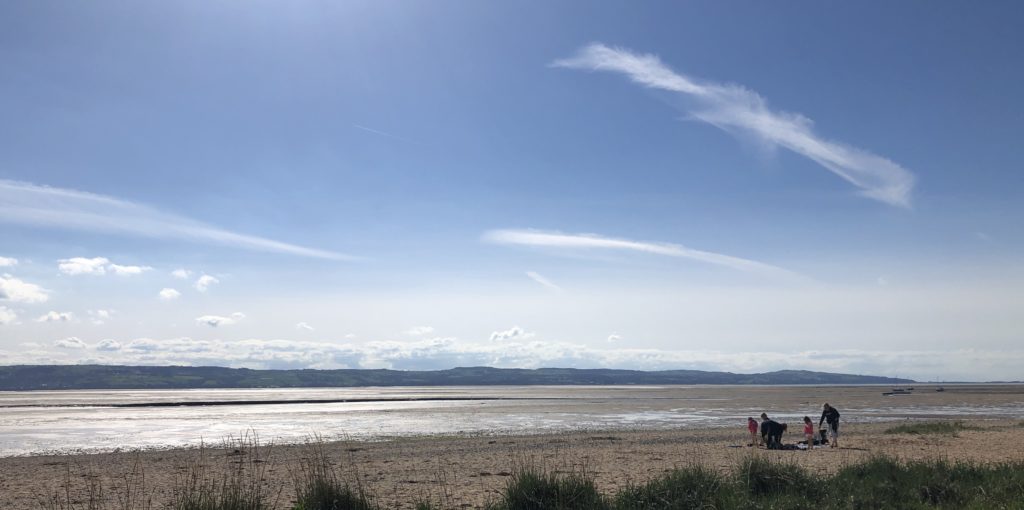 Liverpool is great. No need to list its massively outsized contribution to popular culture here, but it is worth saying at this moment it definitely has one of the most exciting comedy clubs in the UK, if not the world, in the shape of Hot Water. For good or ill I find myself here for Grand National weekend, at the same time as a quite ludicrous amount of drunk people in suits, frocks and fascinators. Having checked out of my Air BnB bright and early this morning, a mere ten hours before showtime, I was in need of something to fill the day. Frankly, I wasn't sure I wanted to stick the car in a multi-storey and spend all day traipsing round the city centre avoiding well-refreshed race-goers in the sort of weather you pray for in April – bright sunshine masquerading as an optimistic prelude to the Great British Summer™️. Let's face it, we could all do with a little optimism at the moment. I did have a horse running in the National, thanks to a sweepstake at the club last night, but having read in the paper this morning that 'A Wave of the Sea' was 'as unlikely winner as there was in the whole field' I decided I needed to find my positivity elsewhere.
So, after a smuggery inducing trip to the gym, I took myself off to the beach. Well, the Wirral, to be exact, where I had been alerted to the presence of a bistro called 'Burnt Truffle' which is just the sort of name that wants to make you eat somewhere and I'm very glad I did. After a quick trip under the Mersey and a drive through Birkenhead, I presented myself at the restaurant at the appointed time only to find they didn't have my reservation. They did, however, have a table, and I chanced my arm on sitting outside on one of those afternoons when every time you think it might get a little chilly, the cloud clears and all is well with the world.
Sitting down with a nice, punchy coffee, I was rather taken by the three course bistro menu for £25. This was mainly because it contained good things to eat, but also to defy the predictions of my less than sympathetic wife, whose eyes audibly rolled as we spoke on the phone (between childrens' screams,) and I insisted I wasn't going to go à la carte. Despite the temptations of a whole plaice with new potato salad and caper butter, I plumped for the crispy pork fritters to start which turned out to be an excellent idea, even if it was just the one fritter, which wasn't. A deliciously crisp crumb surrounding fatty, unctuous porkiness, pumped up with mustard seeds, a delicate celeriac remoulade and a caramelized apple sauce that gave it just the perfect hint of Sunday lunch. I ate it in abut thirty seconds flat, but they were thirty particularly enjoyable seconds.

Main course was a toss-up between tagliatelle with venison ragu and crispy seitan – a kind of all-gluten concoction that when explained by the lovely Claire, my charming waitress, sounded a lot more tempting than the words 'meat-substitute' ever could. However, I'd already gone crispy and there was just something deeply enticing about the pasta, which really was comfort in a bowl when it arrived, with a side order of perfectly charred broccoli in lemon, olive oil and sea salt which I obviously had to order to ward off scurvy
For dessert I would normally go a brûlée but that felt a bit uninspiring today for some reason and upon hearing the mint-choc sundae was made with homemade ice cream, I opted in that direction. This proved to be another great decision as the ice cream had a broken up chocolate brownie and piped whipping cream on top of it and was a thoroughly acceptable way to polish off a really rather smashing lunch. A smashing lunch with impeccable service which I would add was something of a snip at £42 all in.
As I still had another five hours til showtime and the sun appeared to be gaining in confidence, I was further delighted to discover I was a mere five minutes from Thurstaston beach, where, from a little grassy knoll, I am presently sat tapping this out surrounded by nature, sand, happy, but luckily mostly distant voices and an enormously self-satisfied feeling of contentment. On days like this, I really do have the best job in the world. Bring on the summer I say.

Although first of course, it's time to entertain a town that have just been at the races. Moods can change very quickly in my business, much like the weather. Some things, however, remain a constant, and having eaten at Burnt Truffle, I imagine it is one of them. It certainly represents a far more reliable wave of the sea than the one running in the 5:15 at Aintree.



April '23