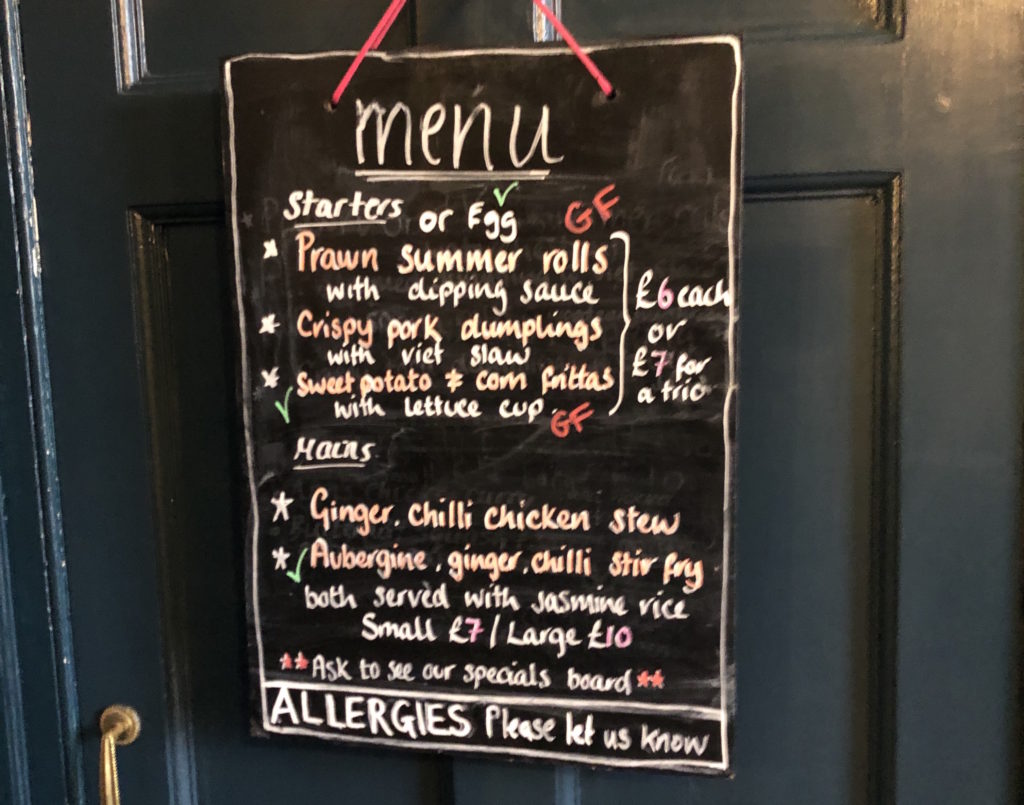 If anything, comedians hate Christmas more than turkeys, mainly because turkeys can only die once. There are benefits to performing in rooms full of office parties, fuelled by 364 days of workplace frustration, a nagging sensation they wouldn't socialize with the majority of their tablemates during nuclear fallout, a fundamental dislike of live comedy and inordinate quantities of expensive cheap wine, but last Friday night in Bath I was struggling to remember them from the stage. Admittedly, I've had worse. At this time of year the real benefits occur offstage, including, on this occasion, the opportunity to spend three days getting paid to live in the city where I went to school.
This also meant the chance to spend time with old friends. I was delighted to be performing with Laura Lexx, who provided a masterclass in how to MC rooms full of what our other colleague, the brilliant Mark Nelson, described to me in a Facebook message after Saturday's gig as 'C****NNNNTTTTSSSS.' I also got to have lunch with Mark at Corkage on Walcot St, a small plates restaurant with a stunning wine list we were unable to take advantage of (much to the waiter's distress,) due to the need to not be as pissed as our audience a few hours later. We had an excellent lunch, nonetheless, joined as we were by a man I shared a bedroom with from 1982 to 1989, which is exactly the sort of thing that people who went to boarding school think is normal, which is why most other people find it so weird.
I would write a review, but having discovered they have a second, more restaurant-y venue in Queen's Square, I'll save that for another day. Added to which, Corkage was recommended by another old London mate who has put up with me blogging our lunch innumerable times, now lives in Bath, and had booked Noya's Kitchen on the Saturday. Philippa has excellent taste in many things, (including friends, obviously,) and as I walked into the restaurant with its impeccable colour scheme it looked as if she had done it again, were it not for the fact they couldn't find our reservation. It is testament to the lightness of touch about the whole place that they made this very much their problem, not ours, and a perfect little corner table was found immediately.
I really don't have a great deal to say about the food other than it was more perfect than the décor, the table and the service. This place is superb. Everything you could possibly want from Vietnamese cuisine, with the possible exception of a pho, which was sadly absent from the menu on this occasion. The food had all those wonderful combinations of sweet, sour, hot and salty, brilliantly realized in every dish. There is not an extensive menu, but as I get older, I'm beginning to appreciate that more. I think it's an Italian tradition that you turn up at a restaurant and they give you what they've got, and I'm coming round to the idea. When you live in a society that (erroneously) fetishizes choice, being told what to have is something of a relief.
We shared three starters – delicate but hearty prawn summer rolls, which would have been outstanding on any menu, but here fell slightly behind some gloriously sticky corn & sweet potato fritters, given a pleasing crunch from their iceberg lettuce leaf platters. Pork dumplings were even better. Unctuous filling and crispy pastry finished off with generous globs of a chilli concoction that was the refreshing assault on the tastebuds December cries out for, even if we were in downtown Bath, not Saigon.
Mains were, by this time, predictably wonderful. Phil's chicken stew had all the warmth of proper comfort food with the almost medicinal tones of ginger running through it, while my pork with vermicelli noodles was simply astonishing. Literally every gastropub that sticks porkbelly on its menu, as if it cooking it is simplicity itself, needs to come to Noya's (they have a cookery school,)  to learn how to do it properly. Everyone talks about meat 'falling apart' but getting it to stick together at the same time is quite a feat. I could have eaten another plate of just the pork itself given the opportunity, but would have hated to do without the beansprouts, red onion, peanut, and oh, all those Vietnamesey things, all covered with a radish infused sauce that was half dipping, half porky smokey stock.
One of the glories of Asian cuisine, at least to a Western palate, is not usually dessert, which may explain why Phil simply went for a Vietnamese coffee. I am, nonetheless, always prepared to give things a try, and, like the martyr I am, availed myself of a quite outstanding chocolate brownie with mango ice cream. A dry brownie is a sad, sad thing, but this was extremely happy, the richness of the sticky chocolate perfectly complimented by the mango. We washed everything down with a Kiwi Riesling/Sauvignon Stump Jump, which was the ideal accompaniment to those bold Noya flavors and is highly unlikely to be served at any comedy club Christmas parties.
At £65 (without service) this was also a (very) fair price for a delightful meal. I would love to come back in the evening, as they also do supper clubs, tasting menus and all that jazz. To be fair, I would have jumped at the chance to go back that night, but I had to join forces with Mark and Laura to do battle with a table of army driving instructors dressed as Peaky Blinders – honestly, sometimes the jokes don't so much write themselves as turn up in fancy dress. Luckily I was on first, had what seemed to be the best of them and then jumped on a train full of far worse people than I had left behind. Luckily, almost all of them got off at Swindon, where I will not be appearing in panto this season, and I was able to reflect on three lovely days, some excellent company and two wonderful meals only interrupted briefly by, well, you know…Christmas.
Dec '18