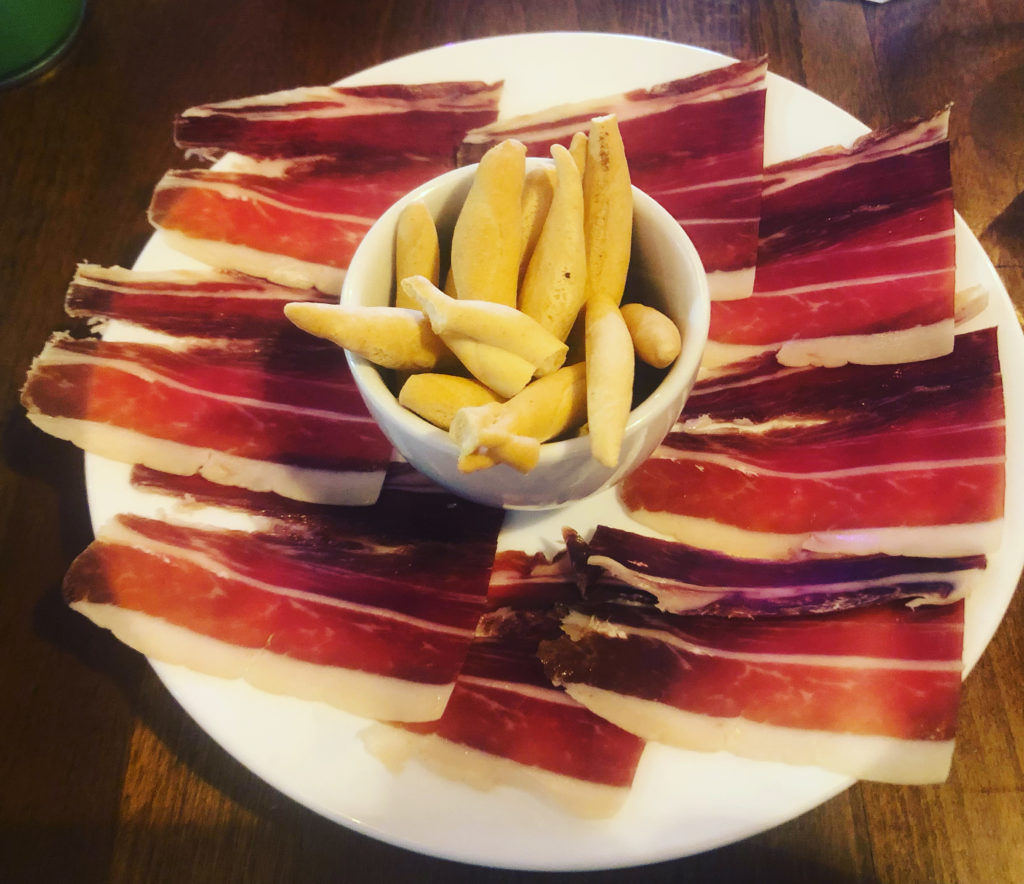 I do not wish to be unkind to a town that has always had more than its fair share of detractors, but when you've had one good lunch in Hull, it's probably best not to push your luck searching for a better one the next day, even if I'm sure the £10 special at Viet Memories I had promised to return for would have been excellent. Luckily, I was armed with a Twitter recommendation and a car so I took the Highway out of Hull and headed for Beverley and The Pig and Whistle.

One of the great joys of Britain (and there really are some left,) is how quickly one can slip from urban sprawl to the sort of verdant fields, rolling countryside and harmonising birds that quickly bring out your inner William Blake. I highly recommend the Fall's version of 'Jerusalem' if you fancy hearing that dichotomy in musical form, unless you are my wife and refuse to accept The Fall are, or were, in any way musical. It was on her behalf I took a detour to nearby Skirlaugh to pick up some photography equipment she had bought online, a place whose main achievement appears to be a name whose pronunciation bears little resemblance to its spelling. 'Sker-La' apparently, which must perplex any visiting Americans, but then it was on to Beverley, a delightful market town which I'm sure would live up to all their expectations of both the English language and Olde Worlde charm.

Of course one the great drawbacks of Britain (and there are really some of those left too,) is parking, or the lack thereof, which was why my initial pass through the town centre left me trapped in a one way system involving a craned neck, sat nav rage, ludicrously late turning decisions and danger to other road users. It is for this reason I must say, to even my own surprise, thank god for Tesco, whose decision not to charge people to use their carparks does, in the world of modern capitalism, begin to resemble a gesture of almost secular saintliness, were it not for the fact it is still Tescos. It would be nice if the NHS tried to do the same but of course that would be communism, comrades.

I was now a little late for my booking, and slightly concerned by the fact I had not spotted my destination as I drove past it. I was beginning to wonder if my cross words with the sat nav had led it to withhold vital information from me when I arrived to discover the real reason. The front of the The Pig and Whistle is a very modest, some would say unprepossessing, window with a couple of chairs and tables outside which could very easily be taken for any old coffee shop. But as I was about to find out, it was anything but (even if they do do excellent coffee.)

Once inside, I discovered there was, if not quite a Tardis effect, certainly a very comfortable and tastefully decorated restaurant at the back of the room away from the main bar and kitchen area. Only one of the twelve or so tables was occupied which seemed a little strange on a Saturday lunchtime, so I took a seat to find out what everyone was missing.

Quite a lot as it turned out. The menu is mostly tapas, with a couple of hot dishes, charcuterie and a very tempting blackboard of daily specials and another of deeply advanced (and highly tempting) bar snacks. It is a place to graze or to blow out. Your choice. I think I got it just about right. I was sorely tempted by a plate of Lindisfarne oysters, but resisted, and went down the simple tapas route. What I eventually ordered was the absolute definition of that wonderful phrase 'an elegant sufficiency'.

As has been noted before, I am yet to meet the plate of Jamón Ibérico I haven't ordered, so deep dark pink slices of melting porkfection were soon delivered to the table, with the addition of picot, those little Spanish breadsticks I can take or leave, frankly. Luckily I ordered some extra sourdough which was excellent, especially with the addition of artisan Netherland Farm butter, all salt crystal crunch.

I was already very happy.

Alongside this, a plate of patron peppers were everything they should have been, generous, simple, delicious. A remoulade of celeriac and kohlrabi in a punchy mustard and caper dressing was a thing of beauty, perfectly cutting through the richness of the ham, but the real revelation was a plate of spinach with chickpeas. I have never got chickpeas. They always seem to be a sort of vegetarian makeweight, and for anyone saying yeah, but houmous, I would say, exactly. I could happily go to my grave never having bothered my tastebuds with that particular brand of wallpaper paste again, no matter how organic your olive oil. But served with spinach and perfectly seasoned with paprika, garlic and cumin this was genuinely one of the best tapas dishes I have ever eaten. Anywhere. LIke complimenting Tesco, I can't believe I am saying this either, but well worth the trip on their own.
I really didn't need the treacle tart with creme fraiche and raspberries, but I had to have it, just to keep you informed. A delightful sugary hit after quite a salt heavy main, it disappeared from my plate almost before it arrived, alongside an espresso, the quality of which I have already vouched for.
The bill came to just over £50 including service, which is rather an expensive lunch for an itinerant clown who was performing in Hull for the weekend, where the wages are hardly beyond the dreams of avarice, but it was in no way expensive for what it was. I would go as far as to say it was the perfect lunch.

I wouldn't normally mention a trip to the loo at the end of a meal – why would you? But in this case I must make an exception. Allow me to explain. It's quite a big loo – indeed, with a little careful restructuring one imagines it could be downsized to provide room for more tables, but then it wouldn't leave space for all the evidence of the kitchen's provenance. The chef at The Pig and Whistle, James Alcock, has a serious pedigree, as proven by the huge variety of menus and memorabilia from some of London's finest establishments on the walls – a Pollen Street Social menu, a Ducasse signature, a job offer from Marcus Wareing. I could have stayed for hours, but as there were still bafflingly few customers, I thought the friendly and attentive waiting staff might worry I'd passed out in there from a surfeit of pork. And contentment.

Any restaurant where you realise you are on hallowed ground simply by reading the toilet walls must surely be a good thing. But of course, the best way to find out is by simply eating there, and thanks to @frivoliteabakes I'm so very glad I did. Get yourself to Beverley, sisters.
May 2022