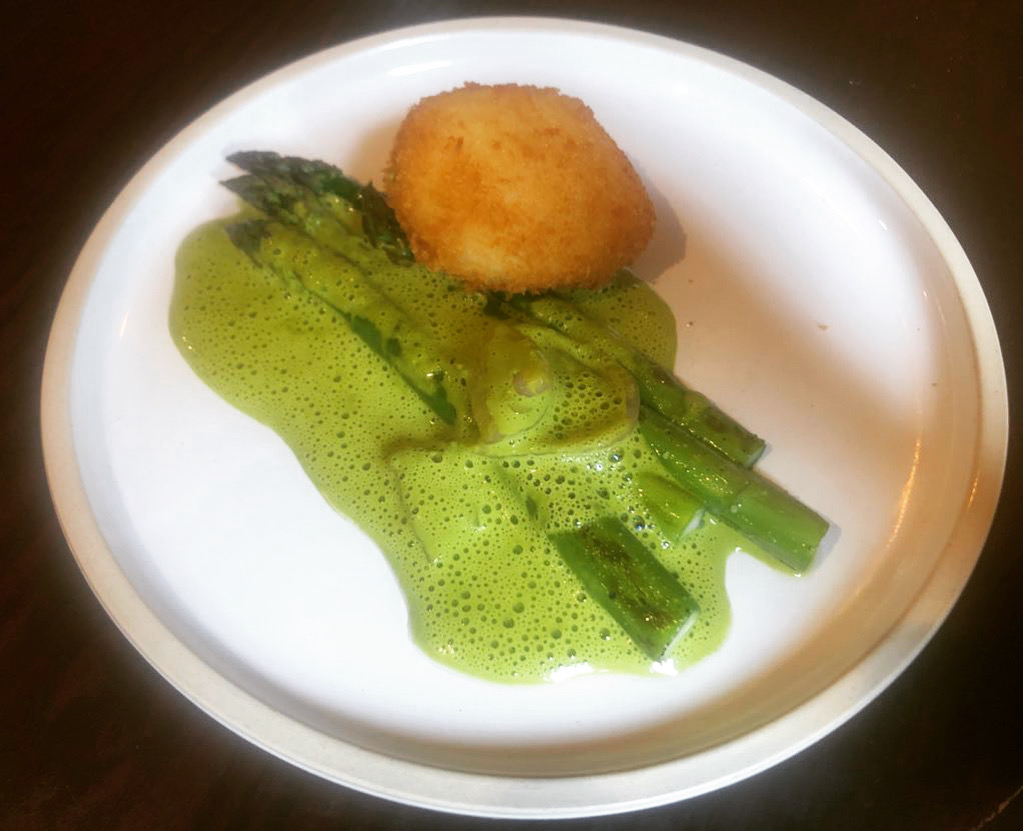 So here we are again on another weekend away, driving myself across the country and my long-suffering wife apoplectic as she wrangles two toddlers while I treat myself to a rather nice lunch. Sorry.

To be fair, I was in a similar state of incandescence last night, after the inability of Travelodge to provide a postcode on the correct carriageway of the M6 meant it took me an hour and ten minutes to get to a hotel three miles from my gig. The confirmation email also warned of imminent roadworks in April 2020, so god knows who's going to break it to them about Covid, let alone monkey pox. Ideally, one of the advantages of a child-free evening should be a chance to get to bed reasonably early rather than furiously clutching a mug of whisky two hours after you intended to be asleep. Funnily enough, the single malt in question was a birthday gift from my good friend Nick Revell, an excellent little number named 'Singleton' which is I imagine what I may well be when my wife reads this.

As I'm gigging in Glossop and Saddleworth tonight, I once again asked on Twitter for lunch recommendations, and just like last month, @frivoliteabakes came to my rescue. In fact, she could be said to have excelled herself. Well worth a foodie follow. So I jumped in the car and headed off through the Peak District to Buxton, or to be more accurate, Little Hucklow. Or, to be really picky, The Blind Bull – a Twelfth Century Inn nestling down the bottom of the sort of left turn which makes you think they cannot be serious. When you get here, however, it quickly becomes very clear they are.
The drive itself was stunning, and the glorious countryside provides the perfect backdrop to what I'm delighted to report was an equally stunning lunch. Look away now, Emily. I was placed in a cosy little corner table in thoroughly tastefully refurbished surroundings – all stone floors and wood, open fireplaces and good prints on the wall – exactly how you imagine a medieval publican might redecorate his place if he'd had access to a decent interior designer. As my gig is still five hours away, I'm still sat here, but considering a walk through the beer garden and out on to the rolling hills in a while to shift a little of the treacle tart I've just polished off, of which more later.
As it is genuinely hard to think of a more picturesque destination for lunch, I'm also at a loss to think of a menu I've had more trouble choosing from. I wanted almost all of it. Bless my waitress who patiently took me through most of it twice while I ummed and ahhed and was generally useless. I was sorely tempted by the raw roast beef with fermented chilli and shrimp dressing – indeed I'm actually salivating writing this and cursing myself for not having it, but that would have meant foregoing the asparagus with crispy egg and pickled shallot I had instead. This came in a vivid green lovage sauce and may well be the nicest thing I've put in my mouth since lockdown. Breaking open the egg to allow the yolk to ooze out into it provided a masterstroke of creamy richness, and I genuinely failed to display any shame whatsoever in using the teaspoon from the (excellent) coffee I'd ordered on arrival to spoon up all the sauce that remained. Leaving anything on the plate would have been a greater sin.
I was a bit more prosaic with my main course, much as I wanted the stone bass with clams and sea herbs, but as it's a Sunday I decided to go for a roast – pork belly with black pudding. Everything on the plate was served piping hot and almost entirely to perfection. Deeply satisfying green shards of cabbage, definitive roasties, parsnips, and meltingly delicious pork with a slick homemade apple sauce. By this point I was actively looking for problems, as if I wasn't sure anything should be this good. So here goes with my damming critique – of the six inches of crackling around the pork, three hadn't crisped up. Take THAT Blind Bull. I even found myself wondering if the Yorkshire pudding might have been left a minute or two too long in the oven, but then decided that was actually the ideal treatment for retaining its structure when mopping up a faultless gravy. When you're clutching at straws like this you know you might as well surrender yourself to the fact you're in exceptionally good hands.
I needed a bit of a break after this, to the extent I put the exceptionally patient waitress through her paces once more because I wanted everything on the dessert menu too. Eventually I settled on a treacle tart, as much to compare with the one I had at The Pig & Whistle last month as anything else. That had been more than serviceable, but this, with all due respect, rather blew it out of the water. The addition of a quenelle of orange and vanilla ice cream was a masterful floral counterpoint to the deeply sugary hit of the tart and showed exactly the same lightens of touch with flavours as the lovage sauce had with my starter. Added to which, while the Pig & Whistle's tart was a fairly solid item, once you broke this open, the filling oozed out on to the plate, mixing deliciously with the ice cream. They really know how to give good ooze at The Blind Bull.

I would tell you how much this all came to but I can't, partly because I haven't asked for the bill yet, but mainly because my wife will be reading. Put it like this, I don't expect to have much change from the forty guineas I am probably expected to pay with once Boris Johnson has pursued his monstrously stupid project of taking us back to Imperial measures and presumably the 1950s in a(nother) failed bid to distract from his own crapulence. Personally, on this evidence, I am very happy to go back to the Twelfth century. I really cannot fault my lunch and service was exemplary too – including welcome little touches like the unbidden pint glass of water when I sat down that would be regarded as normality in Europe, but which are therefore generally regarded as a sign of weakness in England by those who will never be happy until the glass has a crown on it. But let's be honest; those people are never going to be happy.

I too struggle with happiness between my bouts of rage at this government and the vagaries of the Travelodge booking system, but some things really are a pleasure to be savoured, and The Blind Bull is very much one of them. To describe it as exactly 'en route' between my gigs is probably pushing things a little geographically, but it is most definitely worth a detour all of its own if you are ever in the area. I certainly plan to come back, to try the rest of the menu, if nothing else. I cannot wait. Just don't tell my wife.
May 2022